Due Diligence on IPv4 Addresses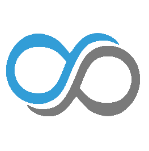 Due diligence
We continue the blog posts with the next big question our customers ask.
How can we do due diligence and make sure we get the IPs we need?
Well, for starters, most of our customers do not want to buy IPs that are blacklisted. The worst blacklist in the world an IP block can be listed is the SpamHaus Drop. If a block of IPs is listed in this blacklist some upstream providers will refuse to route it via BGP to the Internet.
Does that mean you need to avoid IPs listed in SpamHaus DROP?
Yes, you should avoid buying IPs listed in the SpamHaus Drop blacklist if you do not have a capable technical or compliance department.
No, you should not avoid them if you have a capable person that can follow SpamHaus' instructions for delisting. SpamHaus will delist the IPs from their blacklists if you can prove that your company has no link to the abusers that caused the IPs to be listed in the blacklist and you confirm that you will not use the IPs to abuse others. Blacklisted IPs are usually cheaper so that may be more important to your organization.
Besides SpamHaus there are several hundred other blacklists out there. So, V4Escrow has designed a mechanism to verify if the IPs listed for sale on our Transfer Platform are listed in any of these blacklists. We check almost 300 blacklists and provide all this information to both Buyers or Sellers so both can do their due diligence.
If you are a Seller and see that (some of) your IPs are listed in blacklists, go ahead and clean them and we will run another scan once you contact us and tell us that you have cleaned them. Clean IPs attract more customers and can get you the price you want.
If you are a Buyer, you want to buy IP blocks that are clean so you can start using them immediately and not spend weeks or months cleaning them before you can use them for your infrastructure or your customers.
How do I check that the Seller has the right to transfer the rights in the IPs?
When an IP block is listed for sale, we verify that the person listing the IPs is the holder of the resources or can act on behalf of the owner. We also require that both Sellers and Buyers provide documentation proving they are in good standing. Once a block is matched between a Seller and a Buyer you will be able to see the documentation provided by the other party to prove they have the rights to the IPs and that the right person is signing for the transfer with the RIRs.
How do I check if the IPs are still in use before or during the transfer process?
We do our best to verify that the IP addresses listed for sale are not still in use. We recommend that before you confirm to your RIR that you accept the IPs you check whether these are still announced in BGP. Luckily we provide all the required information and make it easily available. When you check the details of the IP block you can see if any AS Number is still announcing the IP block in BGP. Preferably, the BGP announcement is stopped at least 48-72 hours before you confirm the transfer of the IPs.
How do I check that all the referencing objects have been deleted? Objects like route object, domain object, assignments, etc..
We do our best to verify all this for you and we will show to the Seller when a route, domain or inetnum (assignment) object still exists in the RIR Database. We will ask the Offering Party to delete these objects and not re-create them. It is your duty to verify as well and you can always send an e-mail to hello@v4escrow.com if you need help.
How do I verify that the IPs are legible for transfer?
We make sure that all IP blocks we list on the Transfer Platform are legible for transfer before we approve their listing on our Transfer Platform so you should not worry about it. Currently APNIC, ARIN and LACNIC have a one year anti-flip policy, RIPE NCC will not allow the transfer of an IP block for two years since the block was received by an organization either from the RIPE NCC or after a merger or a transfer. APNIC also has a special requirement for the IPs that were allocated from the block 103/8, these can not be transferred for 5 years.
Legacy IPv4 addresses can be transferred without any restrictions. But about that we will talk in an article dedicated to Legacy IPv4.
How about geolocation?
We verify the IPs' geolocation and provide this information in the details page. You should understand that geolocation providers will update their databases only after the IPs are transferred to you and you start using them for at least a month. We recommend you lookup the geofeed: attribute and implement it for the IPs you transfer.
We've had customers tell us that sometimes it takes up to three months for a block to be properly geolocated. So, even if you don't need to use them immediately, please start the bgp announcement and use the geofeed tag so geolocation providers update their databases as soon as possible.
You also want to contact Maxmind, IP2Location, Google, IPligence, Neustar, BigDataGroup, IPinfo.io and others.
What about the history of the IPs?
We are the only broker, as far as we know, that lookups the whois history and whowas where available. We use RIPE NCC's whois history, APNIC's whowas and ARIN's whowas to collect as much historical information about the IP addresses as possible. When an IP block is permanently deleted from the RIPE Database, all of its history is deleted. All of this information is collected at the moment the IP block is listed for sale.
We also collect transfer history and make this information readily available as soon as the IP block is listed on our platform.
What else should we check and provide to you, our customers? Just let us know in a comment and we'll do our best to accommodate your request. We aim to help you do your due diligence and ease this process as much as we can.
---
There are no comments yet.