Changes in the commissioning scheme - begins July 1st 2021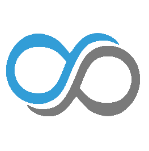 Hi everyone,
We have been working non stop to make this IPv4 Transfers platform the best in the world. Lots of bugs have been squashed, a module for brokers has been completed (we'll talk about this in a future article) and we are working on a few more modules that will blow your mind.
We also added a module that allows our customers, Sellers or Brokers, upon request by e-mail to hello@v4escrow.com, to make a private transaction where the details are not public on the website.
We've made more details available about the IP addresses we broker than anyone else in the industry.
More than 50 transfers have been completed in just over 6 months and the average duration of a transfer has been 4 days. That is.. 4 days from the moment the funds are secured and until the IP addresses were in the registry of the Buyer. In RIPE to RIPE transfers only, the average duration of a transfer has been 2.8 days. This means that the documentation we generate and the information we provide usually helps get a transfer completed in one e-mail/message/step.
Now, I'd like to explain our sudden change in commissioning tactics. We have observed, after handling all these transfers through the platform that it becomes harder and harder for the Seller to understand the price he is getting for the IPs. We noticed the current scheme was getting to complicated once we started working on the co-brokers and lead generators modules. That is why we have decided to make it very simple. The fee(s) are all paid by the Buyer *.
Therefore, as of July 1st 2021, Sellers do not pay a cent in fees *.
So, Sellers, here is a platform where you will not pay a cent to sell you Internet Resources (IPv4 and AS Numbers **).
Register before July 1st 2021 to list your IPv4 addresses one the best IPv4 Transfer platform in the world.
* a Transfer fee invoice or a Membership fee invoice (where applicable) will be paid by the party receiving it from their RIR
** AS Numbers will be transferrable using our site by the end of 2021
---